Request an Appointment Or Send a Message
Visit Us
Tempe
426 East Southern Ave Suite 101, Tempe, Arizona 85282
Hours
Mon – Sat: 8:00am – 8:00pm
Comprehensive Recovery in Tempe, AZ
Welcome to Renew Health in Tempe, Arizona, your sanctuary for specialized, patient-centered recovery from injuries sustained in auto, personal, and work-related accidents. Situated conveniently in the 85282 area, our team of proficient medical doctors, therapists, nurse practitioners, and orthopedic surgeons is steadfastly committed to guiding you through a personalized healing journey, delicately merging meticulous medical care with supportive legal documentation assistance. With a blend of conventional and telemedicine services and subtly available transportation options, we cater to your diverse needs, ensuring that your path to optimal recovery is seamless, substantiated, and supportive. Experience comprehensive care rooted in community, precision, and genuine advocacy right here in Tempe, AZ.
Our robust management team is committed to a meticulous diagnosis, establishing custom treatment plans for every patient, and ensuring optimal pain recovery through a gamut of minimally invasive pain management treatments. We don't just treat; we dive deep to identify and mitigate injuries throughout the body, offering a multi-service treatment panel adeptly crafted to cater to all potential injuries arising from motor vehicle incidents.
Start Your Recovery Today
If I could rate more than 5 stars I would! Dr. Compton and staff are amazing! Dr. Compton takes his time with his patients to explain injury and treatment. Thank you Dr. Compton, Veronica, and Sandy for making something so uncomfortable feel like a breeze! 🙌🏼
"The team at Renew Health worked wonders on my neck. They truly understand the complexities and provided me with personalized care that made a significant difference."
"Dealing with a concussion was overwhelming, but Renew Health's comprehensive program guided me through the recovery process. I'm grateful for their expertise and support."
"Dr Compton , MaryAnn and his staff are the most caring and compassionate health care professionals you could possibly come in contact with! They have helped me more than I can possibly express. I suffered neck injuries from a major auto accident and without their assistance, I truly do not know what I would do at this time. Thank you again, you guys are amazing!!!"
"Vertigo had left me feeling helpless, but Renew Health's specialized treatment plans brought me relief. They truly understand the intricacies of vertigo and dizziness. Thank you!"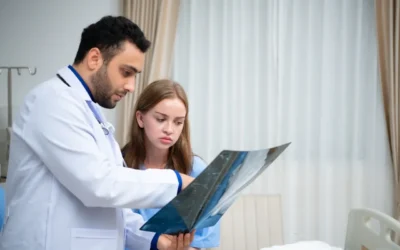 Concussions are a prevalent type of head injury that can occur due to various reasons, such as sports-related impacts, falls, or accidents. At Renew Health, we recognize the seriousness of concussions and the importance of proper management for a successful recovery....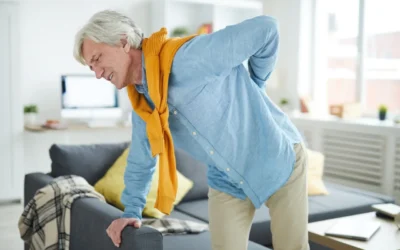 Low back pain is a common condition that affects millions of people worldwide. Its impact can be debilitating, making even simple daily activities challenging. At Renew Health, we understand the burden of low back pain and are here to provide expert advice for relief...